Past Performance: General Services Administration –
Public Buildings Services, US Customs Cargo Facility, Detroit, MI.
Under this contract, PSS maintains four buildings at the border crossing: U.S. Customs Cargo Inspection Facility, Broker Building, NII Building, and the USDA Canopy. Work is performed at a border crossing between the United States and Canada that is fully operational 24 hours a day, 7 days a week. In addition to the four buildings, this contract covers 14 on-site inspection booths, 2 post-primary booths, surrounding equipment, drains, and light poles.
Scope of Services:
PSS provides the following service, including inspection, testing, and maintenance of all systems: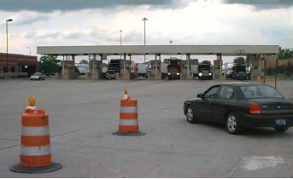 Electrical systems and equipment.
Mechanical, plumbing, energy management control systems (EMCS), and heating, ventilation, and air conditioning (HVAC) systems and equipment.
Fire protection and life safety systems and equipment.
Mechanical, maintenance & repairs
Architectural and structural systems, fixtures, and equipment within the site (to the property line).
Service request desk operations, to include record keeping using a computerized maintenance management system (CMMS) as well as other administrative functions.
Maintenance of landscape irrigation systems.
Locks and key systems.
Dock levelers.
Additional Tenant Services: This facility has additional tenant organizations such as the Food and Drug Administration (FDA) and Customs and Border Protection (CBP). PSS provides additional services to these tenants relating to the operations, maintenance and repair or upgrade of the facility. Such tasks have included:
Minor plumbing repairs, such as sinks and eye-wash stations
Installing communications cable (CAT5/6)
Replacing doors and windows
Hanging TV monitors
Performing water flow tests
---
National Institute of Standards and Technology (NIST) Center for Neutron Research (NCNR)
PSS designed, procured, and installed a specialized paging system in the neutron test facility at NIST. The system provided two-way communication for normal day to day activities and emergency response at the NCNR. There were 110 paging stations and 130 speakers located throughout the facility, including high radiation areas, outdoor stations requiring waterproof enclosures, and noisy areas requiring acoustic booths. To accommodate these various requirements, PSS selected a paging system designed specifically for nuclear facilities. The selected system did not contain complementary metal–oxide–semiconductor (CMOS) technology, so that it could withstand the radiation in the core of the facility.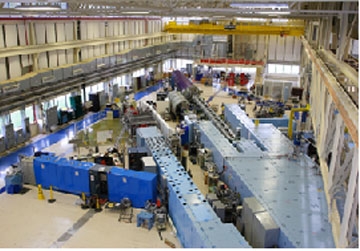 In addition to the radiation, weatherproofing, and noise-proofing considerations, the primary experimental area was 36,200 square feet and 40 feet high. This area is also noisy, so large, strategically spaced speakers were required. Other areas in the facility were standard office space in which speakers were installed in acoustical ceiling tiles. Finally, head phones were installed in 6 areas with extreme noise.
NIST Cold Neutron Research Facility
Guide Hall - Paging System
PSS provided a turn-key system and had full responsibility for system design, procurement, and installation.