Past Performance:



Below are samples of our current contract and past performance references -

Department of Army - Edgewood Chemical Biological Center, Aberdeen Proving Ground, MD.
Under this contract, PSS provides facilities and logistics services in support of administrative offices, laboratories, major ranges, and engineering test facilities within the Aberdeen Area and Edgewood Area of Aberdeen Proving Ground, MD. Our customers, Edgewood Chemical Biological Center (ECBC), include Research Development Engineering Command (RDECOM), Chemical Materials Agency (CMA) and other subcommands of the Army Materiel Command (AMC) that are part of the chemical and biological defense community at the service site.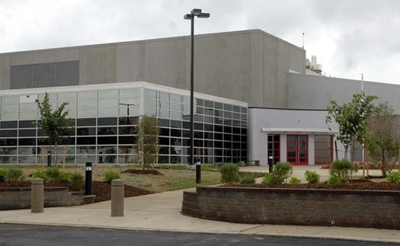 Scope of Services
: PSS provides the following, including:
Facility operations, maintenance, and management;
Property book management support,
Supply operations,
Warehouse receiving and delivery service,
Excess equipment turn-in services,
Equipment management program,
Moving and transportation services of supplies, equipment, office furnishings and employee professional property;
Facility maintenance and repair services;
Maintenance of life, health and safety equipment;
Grounds management & snow removal;
Janitorial and custodial services
Under NAICS 561210 Facilities Support Services, our staff of certified and exprienced facilties management professionals support the base organizations that are responsible for more than 200 buildings, 11,000 pieces of major equipment, 45 acres of landscaping and 5 acres of gardens..
_ ___________________________________________________________________________________________________________________________ _
U.S. Food & Drug Administration - Pacific Regional Laboratory Southwest, Irvine, CA.

Under this contract, PSS peforms a full range of Operations and Maintenance (O&M) services at the Los Angeles District Office (LOSDO) and Pacific Regional Laboratory Southwest (PRLSW) located in Irvine, CA.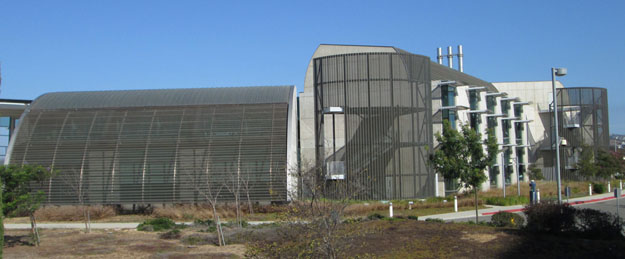 Scope of Services
: PSS provides all O&M services, in the facilities, including -
Maintenance, Alterations, & Repairs of site facilities.
Equipment & Systems; including all building, mechanical, electrical and utility apparatus on site.
Air distribution systems (air handlers, ductwork)
All controls and controlled devices, including auxiliary equipment
Chilled water system
Condensate system (building to utility connection}
Electric power and lighting apparatus
Emergency lights
Fire and physical protection
Gas
Heating system (including boilers)
Mechanical refrigeration (centrifugal or absorption type)
Potable water (domestic water from city meter, including feed water to systems
Vacuum System
Fume Hoods, Canopy Hood
Pure Water System
House Air Compressors
Drains
Garbage Disposals
House Steam
Refrigeration walk-in boxes and freezer
PSS also provides O&M services for emergency and safety equipment including the following -
Potable water (domestic water from city meter)
House Electrical
Sanitary sewage (building to city connection)
Snorkel Hoods
Water treatment
Showers & Eyewashes (incl. sinks)
Tier Treadles (cat claws)
Plumbing Systems
Landscape irrigation (reclaimed water)
Emergency Generators
Swing arm and sliding security gates
Mili – Q System
Methane gas monitors
Mechanical refrigeration (centrifugal or absorption type)
Drench hose/eyewash showers
Storm drains and drain outlets
Automatic door openers

The primary facility is comprised of a two-story building measuring approximately 134,926 gsf, Coverage area consists of approximately 56,145 gsf of office space and 78,781 gsf of biology and chemistry wet laboratories. The coverage space also includes a detached storage building. PSS carris out our scope of work while 200+ FDA Compliance and Administrative Management Branch, Pacific Regional IT & Financial Management Staff, and the Pacific Regional Laboratory Staff carrying out the missions of the agency. Through an IDIQ Contract, work is processed via multiple options, including -
Repairs, through Work Orders;
Miscellaneous Utility Work Orders;
Service Calls;
Emergency Work Orders;
Emergency Callback Services;
Additional Services, per requested by the customer.
_ ___________________________________________________________________________________________________________________________ _
General Services Administration – Public Buildings Services, US Customs Cargo Facility, Detroit, MI.
Under this contract, PSS maintained four buildings at the Detroit, MI LPOE border crossing: U.S. Customs Cargo Inspection Facility, Broker Building, NII Building, and the USDA Canopy. Work is performed at a border crossing between the United States and Canada that is fully operational 24 hours a day, 7 days a week. In addition to the four buildings, this contract covered 14 on-site inspection booths, 2 post-primary booths, surrounding equipment, drains, and light poles.
Scope of Services:
PSS provided the following services, including inspection, testing, and maintenance of all systems: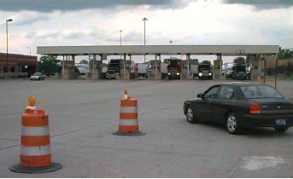 Electrical systems and equipment.
Mechanical, plumbing, energy management control systems (EMCS), and heating, ventilation, and air conditioning (HVAC) systems and equipment.
Fire protection and life safety systems and equipment.
Mechanical, maintenance & repairs
Architectural and structural systems, fixtures, and equipment within the site (to the property line).
Service request desk operations, to include record keeping using a computerized maintenance management system (CMMS) as well as other administrative functions.
Maintenance of landscape irrigation systems.
Locks and key systems.
Dock levelers.
Additional Tenant Services: This facility has additional tenant organizations such as the Food and Drug Administration (FDA) and Customs and Border Protection (CBP). PSS provides additional services to these tenants relating to the operations, maintenance and repair or upgrade of the facility. Such tasks have included:
Minor plumbing repairs, such as sinks and eye-wash stations
Installing communications cable (CAT5/6)
Replacing doors and windows
Hanging TV monitors
Performing water flow tests
_ ____________________________________________________________________________________________________________________________
---
National Institute of Standards and Technology (NIST) - Center for Neutron Research (NCNR) - Gaithersburg, MD.
PSS designed, procured, and installed a specialized paging system in the neutron test facility at NIST. The system provided two-way communication for normal day to day activities and emergency response at the NCNR. There were 110 paging stations and 130 speakers located throughout the facility, including high radiation areas, outdoor stations requiring waterproof enclosures, and noisy areas requiring acoustic booths. To accommodate these various requirements, PSS selected a paging system designed specifically for nuclear facilities. The selected system did not co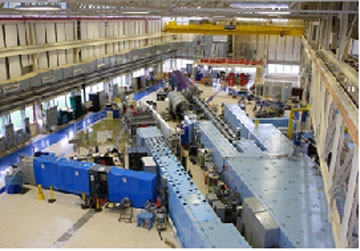 ntain complementary metal–oxide–semiconductor (CMOS) technology, so that it could withstand the radiation in the core of the facility.
In addition to the radiation, weatherproofing, and noise-proofing considerations, the primary experimental area was 36,200 square feet and 40 feet high. This area is also noisy, so large, strategically spaced speakers were required. Other areas in the facility were standard office space in which speakers were installed in acoustical ceiling tiles. Finally, head phones were installed in 6 areas with extreme noise.
NIST Cold Neutron Research Facility
Guide Hall - Paging System
PSS provided a turn-key system and had full responsibility for system design, procurement, and installation.
_ ___________________________________________________________________________________________________________________________ _
National Institutes of Health (NIH)
-
Dept. of Clinical Research Informatics (DCRI) Information Technology Support Services - Bethesda, MD.
Biomedical Translational Research Information System (BTRIS) and DCRI IT Staffing. PSS provides qualified professionals to perform BTRIS and DCRI IT task orders as issued under this IDIQ. BTRIS encompasses all data, text and images from the NIH Clinical Center electronic information system (CRIS) as well as data from multiple institute research systems. The various engineer, programmer, analyst, network manager, and subject matter specialist positons funded under this contract work towards consolidating this NIH system for effectiveness and efficiency.